Thomas P. Gohagan and Company
Location: 224 South Michigan Avenue, Suite 220, Chicago, IL 60604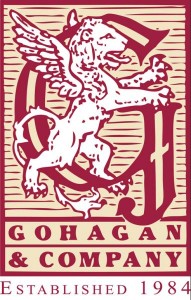 Phone: 800-922-3088
Web: http://www.gohagantravel.com
Gohagan & Company is the leading preferred provider of international and domestic travel programs to North America's most prestigious non-profit organizations: museums, college and university alumni associations and cultural institutions. Highly discerning members have come to rely on Gohagan & Company for singular travel programs of the very highest standards to confidently travel the world, in style and comfort.
Since 1984, Gohagan & Company has developed and operated imaginative travel programs that are simply unavailable anywhere else. Gohagan & Company's programs are designed to appeal to a wide range of participants—from those seeking an ultra-deluxe river cruise or sea voyage to those who yearn for the simplicity of a tranquil week in one of Europe's many historic villages. We offer up to 60 individual itineraries each year spanning the world's seven continents.
---
Go Next
Location: 8000 West 78th Street, Suite 345 Minneapolis, MN 55439-2538
Phone: 800-842-9023
Web: http://www.gonext.com
Go Next is proud of its history and reputation of business leadership, financial strength, and marketing creativity in the travel industry. In 1972, Ronald Weeks, the company's president, created a business philosophy and direction that has remained unchanged for almost 40 years. As a company, Go Next is dedicated to creating and operating high quality, reasonably priced travel programs based on an understanding of our customers' expectations and service to them.
Our travel programs are uniquely designed and sold exclusively through established organizations such as professional associations, such as the Alabama Alumni Association. Over the years we have established a strong base of sponsoring organizations as well as thousands of loyal and satisfied repeat travelers.
Our programs feature primarily international destinations. We have traditionally served numerous locations in Europe and Asia, but have expanded our offerings in recent years to include South America, the South Pacific, Alaska, Caribbean and the rivers of the United States.
---
Alumni Holidays International
Location: 6400 Shafer Court, Rosemont, IL 60018
Phone: 800-323-7373
Web: http://ahitravel.com
AHI Travel is the premier operator of deluxe, personalized group travel programs in North America. Based in Rosemont, Illinois, it was founded in 1962 by the Small family, who still owns and runs the company. The first travel company to develop tours exclusively for college and university alumni, AHI serves educated individual travelers and their families, as well as members of alumni associations, professional groups and museums. The company offers river, land and ocean journeys based on itineraries that balance the must-see with the road less traveled and include enough flexibility to accommodate individual preferences. All of AHI's programs feature a strong educational component and the goal of presenting worry-free travel experiences that foster a deeper understanding of diverse cultures and natural phenomena by putting travelers in direct touch with local people and cultures.
As AHI Travel celebrates its 50th anniversary in 2012, it is proud to have become one of the leading group travel companies in the world by establishing a reputation for excellence in service, quality and value.
---
Orbridge
Location: P.O. Box 10339 Bainbridge Island, WA 98110
Phone: 866-639-0079
Web: http://orbridge.com
With over 30 years of combined experience, Orbridge represents a new breed of alumni travel with a focus on a few select destinations and intimate departures with top accommodations and small, deluxe ships. All programs are designed with the understanding that education is an essential part of travel, and the itineraries, excursions, staff, local guides, and lectures are all geared to provide guests an in-depth view of a region, ecosystem, or culture.
Our focus is education. Underlying everything we do is education. From lectures, to excursions, to destinations, we believe education is an essential part of travel. If you're looking to turn your mind off on vacation, we may not be the best fit for you. If you're looking to be engaged, informed, and perhaps even debated, then you'll never want a tour with us to end. Our purpose is to bring true understanding of a destination to our guests.  We focus exclusively on designing small, intimate departures for like minded groups. We understand the needs of each group, and tailor our itineraries, accommodations, food, and excursions to those needs. We understand each group is different and have a large degree of flexibility built into our programs to allow for the group's maximum experience. We concentrate only on destinations where we can offer truly superb experiences. We are experts on these destinations, and can provide the personal service that each group and guest needs. Through our unique itineraries, excursions and local knowledge and resources, our tours will peel back the layers of a regions, showing our passengers a unique view of a region or culture.
---
Odysseys Unlimited
Phone: 888-370-6765
Web: http://www.odysseys-unlimited.com/
Odysseys Unlimited is a leader in high quality, affordable small group travel. In the beginning, we created custom-designed tours for some of America's most prestigious non-profit organizations. Then we put our expertise to work on a wider scale by making our tours available to all travelers, while continuing to serve our client institutions, which now number more than 100. Today we remain committed to developing, marketing, and operating tours of excellent quality at a fair price for both individuals and special interest groups.
The small group experience – just 12 to 24 guests, guaranteed – is at the heart of each Odysseys Unlimited tour. This means our guests are not encumbered by the large numbers found on conventional tours. They have the ability to move about more easily, engage more spontaneously, enjoy more fully. They are able to take advantage of unique intercultural experiences simply not possible with larger groups. They may stay in intimate lodgings that cannot accommodate typical tour groups. And every step of the way, they are accompanied by an experienced, caring, and highly professional tour director.
________________________________________________________________________________________________________________________________________________________
Collette

Phone: 800.468.5955
162 Middle Street
Pawtucket, Rhode Island 02860
Since 1918, Collette has provided unforgettable guided travel experiences. From our humble beginnings leading guided bus tours down the East Coast, to luxurious, all-inclusive explorations of some of the world's most exotic locations, we create travel adventures you'll never forget.
Collette offers over 160 guided tours spanning all 7 continents. When you choose to go on a tour with Collette, you know you'll be embarking on a carefully crafted vacation. We seamlessly handle all the details, so whether you're traveling along the rolling hills of the Irish countryside, exploring the rainforests of Costa Rica, or standing in awe of Iceland's natural wonders, we're right by your side making sure you have the time of your life.
_______________________________________________________________________________________________________________________________________________________
AESU
AESU, Inc. was founded in 1977 by Fritz Satran with the idea of increasing global understanding through travel. For 45 years, AESU has been a leader in educational worldwide travel. The first to specialize in Graduation Tours and Young Alumni Journeys, AESU pioneers innovative and inspiring programs by creating exceptional travel, social and lifestyle experiences for adults 20 to 35. Bridging the gap of travel experiences for multi-generational travelers, AESU more recently added journeys for singles, couples, families, and friends of all ages to explore amazing destinations and create unforgettable moments. We travel to the world's most remarkable destinations, emphasizing active and educational itineraries. Our like-minded travelers create group dynamics that balance individuality, flexibility, and spontaneity. Our journeys offer them opportunities to strengthen ties with their alma mater, a platform to network with like-minded individuals and enjoy experiences that create lifelong friendships.
_______________________________________________________________________________________________________________________________________________________
Premier World Discovery
Founded in 1999, an innovative tour operator specializing in Worldwide Guided Travel. Offering more than 80 Domestic and International tour itineraries that span the globe. All programs include quality first class hotel accommodations, experienced Tour Directors, deluxe motor coach transportation and many meals.  Our tours provide inclusive sightseeing, admissions and enriching cultural experiences that showcase each destination and make you feel like a local.  A balance of included sightseeing, free time and limited optional excursions on each tour further enhances our commitment to offering a first class, inclusive guided travel experience at a great value. We offer 6 different distinct travel styles: One Hotel / Limited Hotel Guided Tours, Classic Guided Tours, Rail Journeys, an Exotic Adventure Series, Small Ship Adventures and Exclusive European River Cruise Charters. Premier World Discovery is committed to providing unique and innovative guided travel programs and excellent customer service for group travel organizations and alumni associations nationwide. Offering itineraries by land, by rail and by river, Premier World Discovery travel programs are designed for the active and curious traveler.
_______________________________________________________________________________________________________________________________________________________

SET
Sports and Entertainment Travel is the industry's leading full-service travel and tour management company, dedicated to offering the best in fan travel experiences. With a combined 95 years of ownership and management experience, the SET team shares a passion for sports, integrity and customer service with a proven record of success. SET specializes in developing, marketing and activating sports travel, entertainment, event management and hospitality programs throughout the country. It is the mission of SET to provide sports and event enthusiasts the range of travel packages that fulfills their wants and needs.
Location: 4910 W. 16th Street, Suite 105 Indianapolis, IN 46224
Phone: 888-263-6208