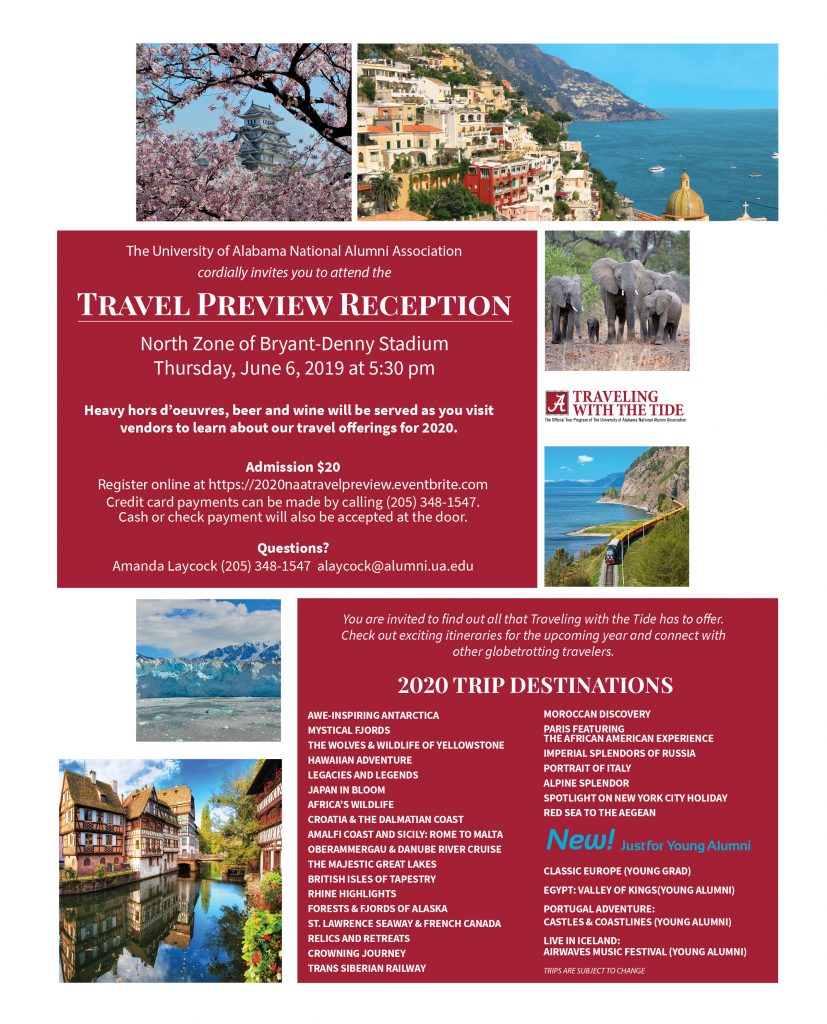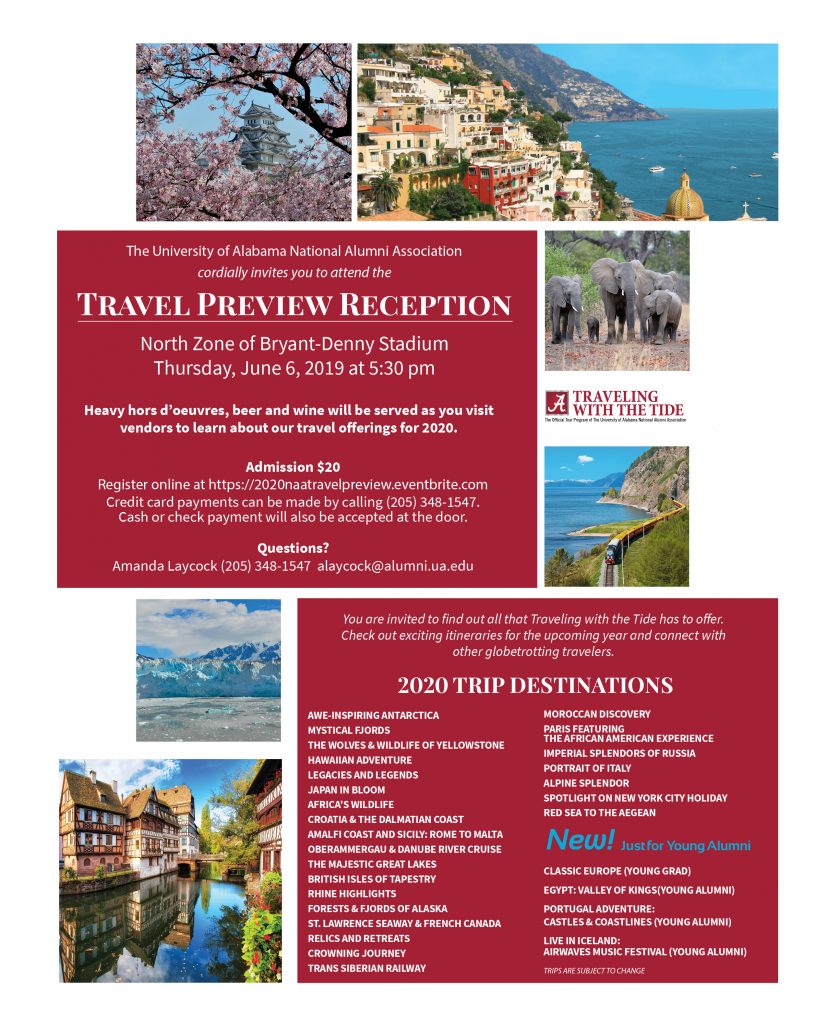 The University of Alabama National Alumni Association
cordially invites you to attend the
Travel Preview Reception
North Zone of Bryant-Denny Stadium
Thursday, June 6, 2019 at 5:30 pm
Heavy hors d'oeuvres, beer and wine will be served as you visit vendors
to learn about our travel offerings for 2020.
Admission $20
Register online at https://2020naatravelpreview.eventbrite.com
Credit card payments can be made by calling (205) 348-1547. Cash or check payment will also be accepted at the door.
Questions? Amanda Laycock    (205) 348-1547  alaycock@alumni.ua.edu
 You are invited to find out all that Traveling with the Tide has to offer.
Check out exciting itineraries for the upcoming year and connect with other globetrotting travelers.
2020 Trip Destinations:
Awe-inspiring Antarctica
Mystical Fjords
The Wolves and Wildlife of Yellowstone
Hawaiian Adventure
Legacies and Legends
Japan in Bloom
Africa's Wildlife
Croatia and the Dalmatian coast
Oberammergau and Danube River Cruise
The Majestic Great Lakes
British Isles of Tapestry
Rhine Highlights
Forests and Fjords of Alaska
St. Lawrence Seaway and French Canada
Relics and Retreats
Crowning Journey
US Open
Trans-Siberian Railway
Moroccan Discovery
Paris featuring the African American Experience
Imperial Splendors of Russia
Portrait of Italy
Alpine Splendor
Spotlight on New York City Holiday
Red Sea to the Aegean
 New! Just for Young Alumni:
Classic Europe Graduation Tour
Egypt: Valley of Kings
Portugal Adventure: Castles & Coastlines
Live in Iceland: Airwaves Music Festival ­­­­